Introduction
Jaw crushers are widely used in the compressive strength of 320 MPa below the various materials of coarse crushing in the broken operation. Jaw crusher has been widely used in mining, metallurgy, chemical, building materials, roads, railways, water and other industries.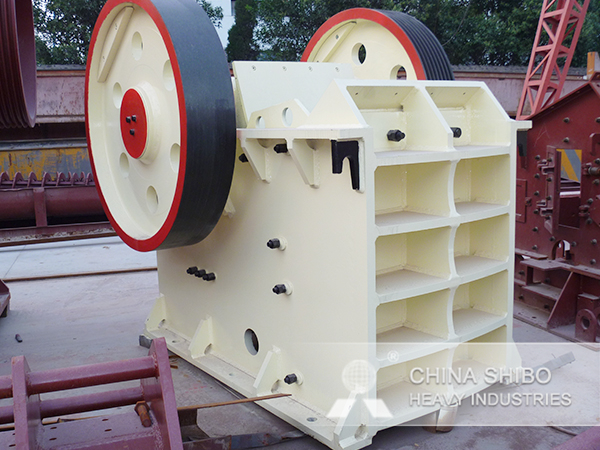 Advantage
1.large crushing ratio
2.low noise and less dust
3.simple structure,low operation cost
4.Strong crushing strength, higher output.
5.adjust the discharging outlet is simple
6.Reliable lubrication system,easy maintenance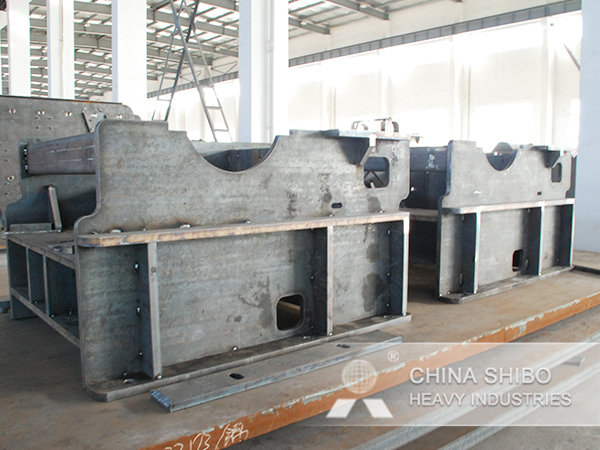 Gallery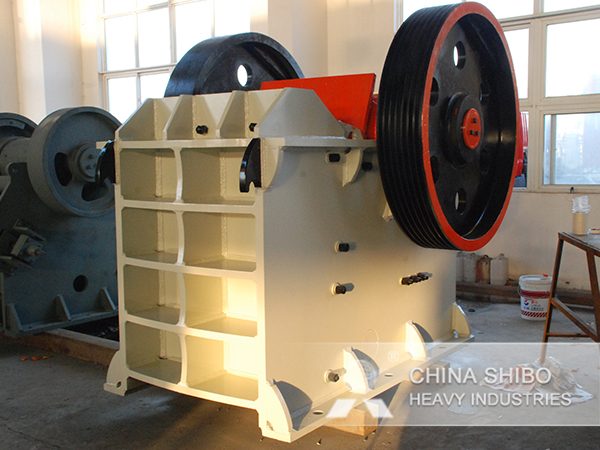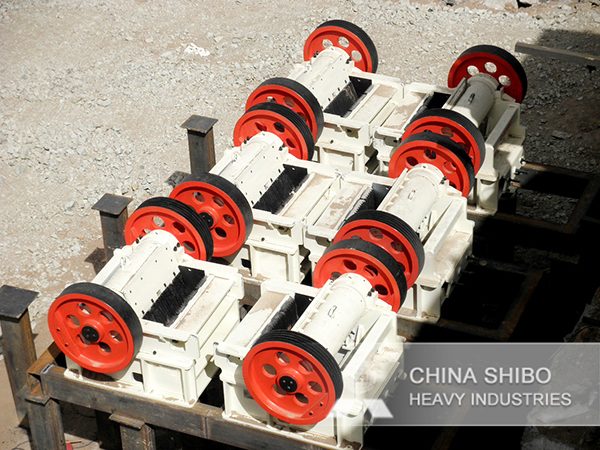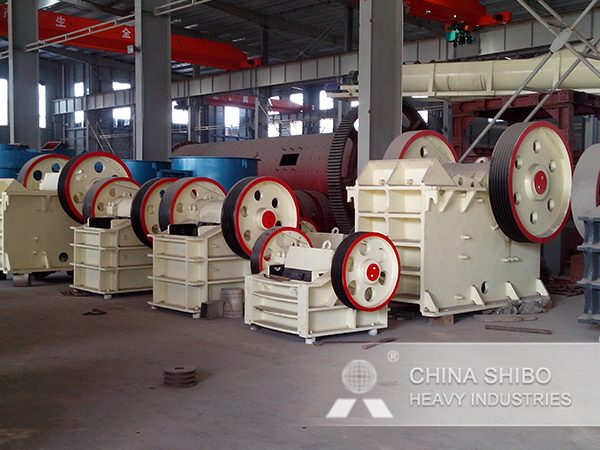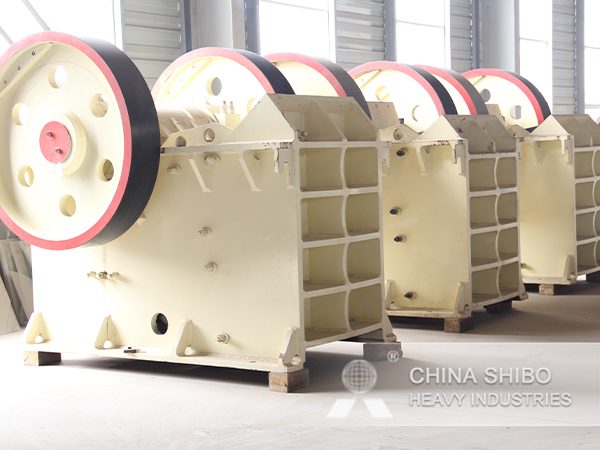 Parameter
| | | | | | | |
| --- | --- | --- | --- | --- | --- | --- |
| Model | Feed opening size(mm) | Maximum feed size | Discharge Gatesize(mm) | Capacity(t/h) | Motor Power(kw) | Overall dimensionL×W×H(mm) |
| PE150×250 | 150×250 | 130 | 15-45 | 1-4 | 5.5 | 896×745×935 |
| PE250×300 | 250×300 | 150 | 15-55 | 3-6 | 7.5 | 1050×987×1000 |
| PE250×400 | 250×400 | 210 | 25-60 | 5-20 | 15 | 1215×1520×1030 |
| PE400×600 | 400×600 | 350 | 40-90 | 15-60 | 30 | 1650×1588×1050 |
| PE500×750 | 500×750 | 425 | 50-100 | 40-110 | 45 | 1956×1918×1920 |
| PE600×900 | 600×900 | 500 | 60-125 | 90-180 | 55 | 2250×2733×2280 |
| PE800×900 | 800×900 | 600 | 80-140 | 100-220 | 75 | 2450×2950×2490 |
| PE750×1060 | 750×1060 | 630 | 60-150 | 110-380 | 110 | 2531×2455×2783 |
| PE900×1060 | 900×1060 | 700 | 100-160 | 230-390 | 110 | 2900×2657×2950 |
| PE900×1200 | 900×1200 | 750 | 110-165 | 220-450 | 110-132 | 3100×2760×3260 |
| PE1200×1500 | 1200×1500 | 950 | 115-195 | 400-800 | 180-220 | 3710×3446×4075 |
| PE1500×1800 | 1500×1800 | 1200 | 135-225 | 500-1000 | 280 | 5100×4700×4300 |
| PEX150×750 | 150×750 | 120 | 10-40 | 5-16 | 15 | 1310×1118×1145 |
| PEX250×750 | 250×750 | 210 | 15-50 | 15-30 | 22-30 | 1400×1751×1515 |
| PEX350×750 | 350×750 | 300 | 15-50 | 18-40 | 30 | 1485×1680×1648 |
| PEX250×1000 | 250×1000 | 210 | 15-60 | 15-60 | 30 | 1550×1964×1380 |
| PEX250×1200 | 250×1200 | 210 | 15-60 | 20-60 | 37-45 | 1530×1946×1380 |
| PEX300×1300 | 300×1300 | 250 | 25-60 | 16-105 | 55-75 | 2000×2320×1730 |